USA Update
Barker said the team did not intend to use its one postponement card a tactic Oracle exercised after it lost four of the first five races. "We don't need to make any massive changes," Barker said. "The boat is sailing well. If we get out front, then we'll win the race." The understated Barker admitted, however, that the past week had been "rough" and that the team's early lead created a "false hope that it was going to be an easy win." "We've always known these guys were a very strong team and it was never going to be an easy thing," he added. "Even though one race doesn't sound like a lot, it's still very hard. You have to execute everything perfectly to win the race." Kiwi native Barker remained upbeat about his belief in his team and their chances even if he acknowledged that Oracle had improved its performance while New Zealand had not kept pace. "We still wouldn't trade positions," he said. "We'd still rather be on match point." Such optimism is not shared at home, where Monday's front page of the New Zealand Herald depicted a giant hand with its fingers crossed. New Zealand could use some good fortune as the screws of the sailing-mad country of 4.4 million tighten around Barker and his crew. The Kiwis have seen three mid-race leads called off, including on Friday when were on their way to a comfortable cup-clinching victory but could not complete the course under the 40-minute time limit. If they cannot pull of one of the next three races, they will go down as having squandered the biggest lead in 162 years of America's Cup racing. In fact, no team has ever won six consecutive races in the oldest ongoing international competition, which dates to 1851. New Zealand teams in 1995 and 2000 and Switzerland's Alinghi in 2003 all won five races in a row which in each case was enough to win. This year's edition is best-of-17. The aggressive Spithill deflected talk of protesting the two-race penalty, a question that accrued added importance as Oracle has closed the gap.
ORACLE TEAM USA extends 34th America's Cup with four consecutive wins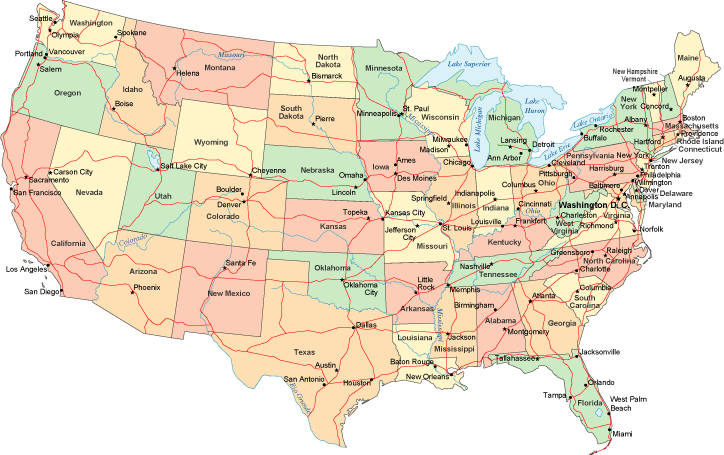 The suspect was hit, and taken to the hospital. No word on the extent of his injuries. No one else was hurt. The suspect was being chased after an attempted robbery at a CVS… Colorado… a moose is on the loose in the streets of Broomfield. Wildlife officers were called in today to track the animal, which has been wandering the streets for weeks and has become a bit of a problem for neighbors. They're asking residents to just leave the moose alone, and let him wander. They're hoping he will just find his way home on his own… Illinois… running backwards is hard enough.
Sent! A link has been sent to your friend's email address. Join the Nation's Conversation To find out more about Facebook commenting please read the Conversation Guidelines and FAQs Colbert to USA TODAY: 'I enjoy your circles' Olivia Barker, USA TODAY 8:21 a.m. EDT September 23, 2013 Has the Emmy winner finally come around to the newspaper's new(ish) logo? Stephen Colbert backstage at the Emmys, where he let slip his appreciation of a certain newspaper's new(ish) logo. (Photo: Dan Steinberg, Invision/AP) SHARE 33 CONNECT 26 TWEET COMMENTEMAILMORE He likes us! Right now, he likes us! "Oh, USA TODAY? I enjoy your circles," Stephen Colbert told USA TODAY's Marco della Cava backstage, fresh off his show's dual Emmy win. For years, Colbert has poked gentle, hilarious fun at "The" USA TODAY. When the paper unveiled its new circle logo last fall, the ribbing ratcheted up to a riotous level. Colbert claimed USA TODAY could now only report news that's "circular in nature … whether it be about planets, tractor tires, the Wheel of Fortune, pizza, bagels, pizza bagels or Cee Lo Green's head." But under no circumstances could the paper report on a calamity of any other geometric nature. To wit: "If SpongeBob SquarePants ever chokes on a Dorito at the Pentagon, you won't read about it in The USA TODAY." The paper answered the challenge with a deftly drawn logo that managed to shove SpongeBob, the Pentagon and a triangular chip (mostly) into one circle, proving that yes, we could cover all, well, angles of the news. Seems like Colbert has finally come around to the circle, too.
The defender won Race 14 by 23 seconds and Race 15 by 37 seconds in two wire-to-wire victories. ORACLE TEAM USA trails Emirates Team New Zealand 8-5 on the scoreboard and 8-7 in victories (the teams first two victories werent counted due to a penalty imposed by the International Jury), but has won four straight since Emirates Team New Zealand got to match point on Wednesday. All in all, a fantastic job by the team, said ORACLE TEAM USA skipper Jimmy Spithill. We got off the line well in both races, Ben (Ainslie, tactician) and Tom (Slingsby, strategist) made some high-pressure decisions, and in terms of physicality it was one of the toughest days out there given how up and down the wind range was. The boys on the handles (the grinders) dug in and were rewarded. ORACLE TEAM USA came off the start line to leeward of Emirates Team New Zealand in both races and controlled the match approaching the first turning mark. Each time Spithill luffed counterpart Dean Barker to gain the slight bit of distance needed to lead onto the ensuing run. The Kiwis made strong efforts on the upwind and second downwind legs to close the gaps, but could never get past the defender. Barker wrote off today to poor positioning on the start line and poor performance on the first downwind legs. Interestingly, ORACLE TEAM USA gained a total of 75 seconds on the first downwind leg in each race and Emirates Team New Zealand gained 37 seconds on the upwind legs. Yes, were fast enough to win this, said Barker. With that we have to sail well. We let ourselves down today on both first downwinds.