The statistics are alarming. However, it wasn't until I participated in the challenge and heard stories from the hundreds of people who responded to my blog posts that I really understood what a life of food insecurity means. One person wrote me, "It's not about a weeklong 'challenge.' It's about months. It's about deciding whether to eat or buy heart medicine or diabetic drugs. … It's about knowing that this week is followed by another and another and another. It's not about (whether or not food is) boring. It's about living." I believed at first that by taking the challenge to eat on $4.50 a day diet, I could raise awareness about hunger. What has become clear is that those who are "food insecure" — or even those living close to that edge — are all too aware of their circumstances. Helping the hungry is not a zero sum game. We can discuss policy, and undoubtedly each of us will land on one side or the other of the political debate. Unfortunately, the debate we often hear in Washington leads to thinking that the issue can be seen in black or white, right or wrong, good or bad. We all know there are people who abuse the system.
The Best Colleges for Food in America for 2013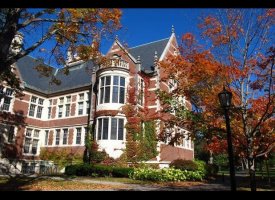 To make matters even worse, it appears that, of the $165 billion (122 billion) worth of food that ends up in the trash bin, most is still edible. The researchers who pieced together this report argue that, as far as they can tell, the US wastes this much food over the course of just 12 months due to the fact that, more often than not, people fail to make head and tail of the labels shown on packages. Thus, some packages display a sell by date, which is intended for the retailer and indicates when a certain product should be taken off shelves. The problem is that there is also a use by or best before date, which is aimed at the consumer and which provides information concerning until when a product is best eaten. Apparently, consumers often mistake the two, and end up throwing away perfectly good food, Business Green tells us. What's more, the so-called expiration dates that many regard as an indicator that the food is no longer safe to eat don't always mean what people think they do. The current system of expiration dates misleads consumers to believe they must discard food in order to protect their own safety. In fact, the dates are only suggestions by the manufacturer when the food is at its peak quality, not when it is unsafe to eat, the researchers write in their report, as cited by Newsday . Specialists recommend that, in order to curb food waste in the US, high officials take steps towards making sell by dates invisible to consumers, and roll out a uniform dating system that would be a more accurate representation of how safe to eat certain foods are at any given time. FILED UNDER: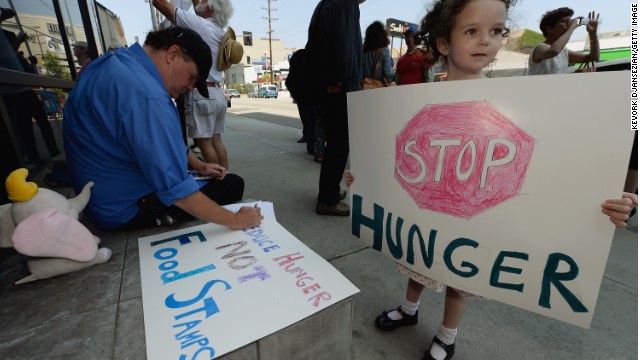 Consumers need clearer language, Gunders argues, and for nonperishables this could mean printing the pack date and a phrase like maximum quality three months after pack date. Another option would be to suggest use of an item within a certain number of days after opening. For perishables that carry risk of causing people to get sick, products can be labeled unsafe to eat after a certain date. Whats more, the NRDC urges that the sell-by date, important only to retailers, should be hidden or coded so as not to confuse the consumer. Retailers tend to insist on clear visibility for restocking purposes. Any sweeping improvement to these labeling conventions is more likely to result from an effort by the food industry than by government regulators. As it stands, the Food and Drug Administration does not require food makers to print expired by, use by, or best before dates on any products. The U.S. Department of Agriculture regulates meat, poultry, and certain egg products and requires a pack date for poultry and some eggs, according to the NRDC. Below the federal level, however, 41 states plus Washington, D.C., require date labels on some foods, along with some municipal-level rules. Jena Roberts, vice president for business development at the National Food Lab , says confusing labels arent the only cause of food waste. Were very secure in our food purchases. We know 24/7, 365, we can go and buy another loaf of bread, she says.
$165 Billion (€122 Billion) Worth of Food Is Thrown Away in the US on a Yearly Basis
Admission to the showcase is free. "We could not be more excited to partner with the World Food Championships," said Andrea Orth, Director, VSA Partners, The Bison Council's lead marketing firm. "It's the perfect platform to showcase bison on a global scale." The 2013 World Food Championships, boasting a $300,000 prize purse, will pit over 400 competitors in a four-day, tournament style competition across seven categories: BBQ, chili, burger, sandwich, bacon, dessert and recipe (with an emphasis on pasta). At the conclusion of the weekend, only one competitor will remain, claiming the World Food Champ title and serious bragging rights for the next year. This is the type of competition that can only happen in Las Vegas! To stay in the food champ chatter and for more information on the World Food Championships, visit worldfoodchampionships.com, Facebook.com/WorldFoodChampionships or Twitter (@WorldFoodChamp). About The Bison Council Established in September 2013 with a goal of educating the public about the culinary and health benefits of enjoying bison, The Bison Council is a free educational resource for families nationwide to learn more about why bison is the better red meat. To find more information on The Bison Council ambassadors, delicious recipes featuring bison, and a list of local restaurants and retail locations offering bison, visit TheBisonCouncil.com, Facebook.com/thebisoncouncil, Twitter (@bisoncouncil) or Pinterest.com/thebisoncouncil. For more information, visit thebisoncouncil.com. About Trybe Targeting Trybe Targeting is the food and enthusiast marketing division of MMA Creative Inc., a 22yearold marketing and advertising agency with offices in Nashville, Cookeville, Tenn. And Orlando, Fla. Trybe Targeting is the agency of record to the Kansas City Barbeque Society, International Chili Society, the American Pie Council, and World's Championship Chili Cookoff. Trybe Targeting also helped develop the 2011 Inaugural Sam's Club National BBQ Tour, the richest competition series in barbecue history, and the $300,000 World Food Championships, the ultimate culinary competition.
World Food Championships announces The Bison Council as a partner
Events/Nutritional Education: Events are centered on food, and the dining halls help bring students together in an engaging way. Additionally, if they educated their students about nutrition through these events or on their website, it was a bonus. The 'X Factor': Something unique and creative that differentiated the school's dining services from the rest of the pack. Student Feedback/ Social Media: While we still valued many of the things we noted from last year — for example, whether students are interested in trying new cuisines and spices as well as very invested in sustainable and local dining — there are still many schools that seemed to fall short when we evaluated their dining performances. Therefore, we made student feedback and social media outlets the last category in our assessment this year. It seemed appropriate this time around to incorporate how well-received student requests or complaints are by the dining services, as well as the frequency that these pages are updated to inform their students about new additions or changes. While we did evaluate the schools for how great the actual food is, the most important aspect to us was the overall dining experience, everything from restaurant-quality food to "going green." As a result, several of the schools that were seen as the leaders on last year's list have been joined by institutions have improved their dining services. While the hierarchy might be changed, all the schools on our list still go above and beyond the call of duty. And while there is a clear hierarchy, we'd be happy to eat at any of the colleges on this list. The truth is that life can be pretty delicious if you're an undergrad. For example, Occidental College engages their students in yearly events like "Oxy Iron Chef" and holiday theme nights; Bowdoin's dining hall blog and their dining hall food magazine, The Bowdoin Gourmet, are designed to constantly keep students in the loop. Emory University offers their students cooking classes on topics like the best wine and meal pairings and mixology 101, while Kennesaw State harvests their own honey, mushrooms, and herbs from campus gardens.