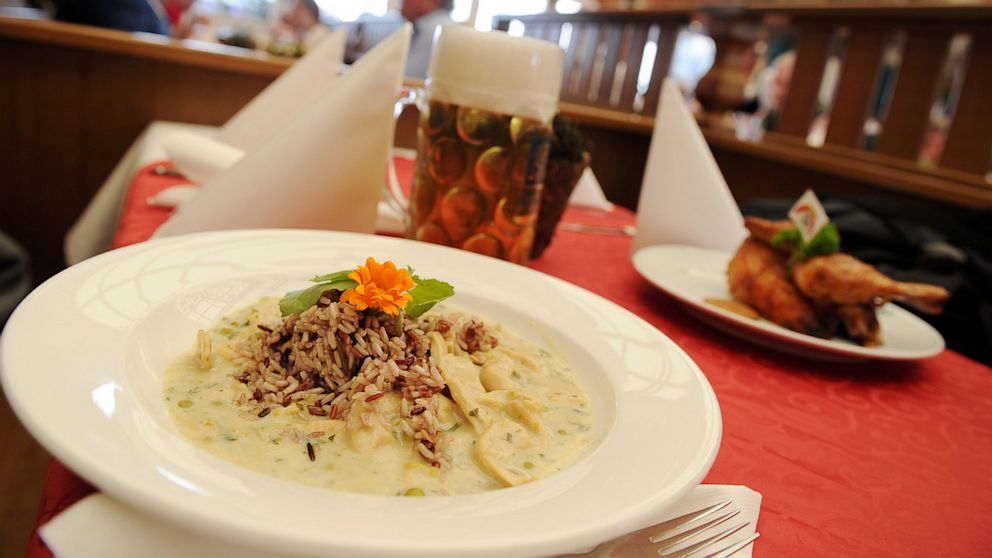 Carbonated water is taxed. That means plain water carbonated and not sweetened, not soda with sweeteners. What about warm sodas never refrigerated? The lucky mobile food truck owner in Sacramento has restaurant software to compute the tax rates as they change by location and by food. Is the food truck packaging the food to go or does it have chairs and tables in front of the truck where people sit down to eat? Not all mobile food trucks can afford restaurant software to compute the taxes. Some use paper and pencils and have to take the time to do the tedious work of computing sales tax for each location the truck drives to during each day. Mobile food truck ownership is more that joining the Food Network. The Board of Equalization – State of California collects all sales taxes on prepared food, whether its served in a sit-down restaurant or at a stand-in-line truck, then doles out the local share to cities and counties. The same tax rules apply to trucks, carts or stands that do not have a permanent physical location. If you're thinking of opening a mobile food truck business, you may want to use the same cash register software for all locations as sit-down restaurants use to compute your state taxes as you change locations during the day. The software, which costs about $300 a month, according to the Sacramento Bee article, also helps prevent employee theft because the software knows each sales and how much tax was collected for each sale. It's expensive to start a food truck business. You need to buy a mobile food truck which costs anywhere from $25,000 or more if you buy a used one. Then you have to spend thousands more to make it look like new and put in grills, friers, and all types of wrapping papers. Then you have to spend more for accounting software.
Chicken Processed in China Triggers U.S. Food Safety Protests
It's not only foreign visitors who struggle with the meat-heavy menu, though. Vegetarianism and veganism are on the rise in Germany. About 800,000 of the country's 7 million vegetarians forego all animal products, according to the Association of German Vegetarians (VEBU). "Whether it's environmentalism, climate protection or health concerns, there is a growing awareness among Germans when it comes to the vegetarian agenda," says VEBU spokeswoman Stephanie Stragies. An Inclusive Environment The Bachmaier family, who were inspired by their son's experience as an apprentice in a Munich-based vegan restaurant, were the first to take the leap. Among the dishes the family has added to its "Herzkasperl" beer tent's repertoire are soy "pork" medallions with sauteed chanterelle mushrooms and the traditional cheesy egg noodle bake known as "Kasespatzle" — except without the egg or the cheese. "Vegan food is the best way to ensure that people of all religions, as well as those that don't eat animal products out of conviction, aren't excluded from the festivities," says Martin Jonas, who has been working at "Herzkasperl" for four years. "Though it's hard for Bavarians to change their approach, it makes sense. It's the lowest common denominator." Other tent owners, including the Ammers — who are famous for their roast chicken — have jumped on the culinary bandwagon. The family, which also runs a successful restaurant outside of beer festival season, is serving up a chicken fricassee, but replacing the meat with soy cutlets. The neighboring Fisch-Bada tent, known for its vast selection of fish and seafood, has even added vegan red wine — filtered without the use of animal proteins — to its menu. Despite the increasing culinary diversity at Oktoberfest, those serving the food have noticed that the vast majority of visitors tend to stick to the traditional offering. "From what I've seen, the demand for it hasn't matched the popularity of the meat dishes," says Jonas.
government currently allows Canada, Chile, France and Israel to export processed poultry to the U.S. Ninety-nine percent of the chicken we consume here is hatched, raised and processed in the U.S., Tom Super, a spokesman for the National Chicken Council, a Washington-based industry group, said in an e-mail. We dont expect that to change any time soon. Officials from the Chinese embassy in Washington didnt respond to e-mail or phone requests for comment. The U.S. last year exported $354.1 million worth of poultry products to China, representing about 7 percent of total U.S. poultry exports, according to Census Bureau data. The U.S. doesnt currently import poultry from China. Theres a concern that this might be the first step to that, Chris Waldrop, director of the Food Policy Institute at the Consumer Federation of America in Washington, said by phone. Tyson Foods Inc. (TSN) , the largest U.S. meat processor, chicken producer Sanderson Farms Inc. (SAFM) , and McDonalds Corp. (MCD) , the worlds largest restaurant chain, are among companies that dont plan to import processed chicken from China, according to company officials.
What date labels on food can, and can't, tell you
A container from a different brand had a "best-by" date. Even though nearly all consumers make some decisions about what to throw away based on those stamped dates, they cannot rely on them, said Gunders, food and agriculture staff scientist at the Natural Resources Defense Council. She is the coauthor of a report issued by the NRDC and the Harvard Food Law and Policy Clinic calling for changes to make the dates more useful. Currently, those dates are manufacturers' suggestions for when an item is at its peak or are efforts to help stores manage their inventory not indications of food safety, the report says. Here's what those labels mean, according to the report: "Best by" or "best if used by": The manufacturer's estimate of when the food will no longer be at highest quality. "Use by": An estimate of the last date it's at peak quality. "Sell by": The manufacturer's suggested date to the grocer to no longer sell a product, based on the idea that it will still be good quality for a "reasonable" time if purchased on that date. Still, more than 90% of Americans say they use those dates to decide whether to discard food, leading to tons of wasted food each year, the report notes. "I don't know of any data that consuming a product beyond the date has caused illness," said Labuza, a professor of food science and engineering at the University of Minnesota who has studied shelf life for decades. His sour cream was OK because he keeps his refrigerator at 34 degrees. He recommends consumers let theirs go no higher than 40 degrees and get a thermometer to make sure.