Federal Energy Regulatory Commission (FERC) to reconsider its August decision allowing the state's power grid operator, the New York Independent System Operator (NYISO), to create a new capacity zone in the Lower Hudson Valley that includes New York City. The NYISO has said it designed the new capacity zone to maintain system reliability and attract investments in new and existing generation and demand response resources. In basic terms, capacity markets pay generators to help keep existing power plants in service and build new units in order to maintain system reliability. Demand response providers who agree to reduce power usage when needed can also participate in capacity markets. The new zone will include the current NYISO zones G, H and I in the Lower Hudson Valley and zone J in New York City. The PSC and NYPA said the state is already working on New York Governor Andrew Cuomo's so-called Energy Highway initiative to expand the state's transmission resources to bring more power from upstate New York to the Lower Hudson Valley and New York City area. The PSC and NYPA said the Energy Highway could negate the need for FERC to offer financial incentives to build more power plants downstate. "We strongly urged FERC to reconsider its decision to create a new capacity zone in New York, which it says is needed to build more power plants downstate to alleviate demand for electricity," PSC Chairwoman Audrey Zibelman said in the release. "We are well aware of the downstate demand for electricity…However, in its decision, FERC did not take into consideration the ongoing initiatives included in the Governor's Energy Highway," Zibelman said. The biggest power companies in New York include units of Consolidated Edison Inc, National Grid Plc, Iberdrola SA, Entergy Corp, TransCanada Corp and NRG Energy Inc. COSTS TO RISE The PSC said if FERC's plan goes into effect, typical residential customers in the Lower Hudson Valley could see monthly bill increases ranging from 5 percent to almost 10 percent, depending on the utility.
3 Players New York Mets Can Sign After Contracts of Santana, Bay Expire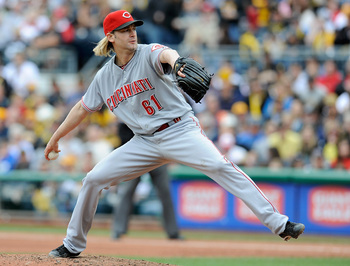 The view can be a little different from inside the NFL, where performance is only part of the equation. Before diving into specifics, let's take step back to consider what also matters at the ownership level. You might recall NFL players winning lifestyle concessions during labor negotiations in 2011. There would be no minicamps on weekends, fewer padded practices, at least four days off during bye weeks and so forth. By most accounts, owners fared well protecting what was dearest to them: cash. For all the focus on salary-cap management, cash can still be king (or at least an underrated prince). For the Giants, the offensive line isn't just struggling. The line is struggling while costing $33 million in cash for 2013, among the highest figures for any offensive line. That includes $21.5 million for linemen the team drafted or re-signed since last season. Being bad is bad. Being bad while costing the owner big bucks is worse.
New York Giants
What a free agent splash that would be for the Mets. The New York Yankees star second baseman is in his prime and would instantly make the Mets a legitimate contender for the National League East crown. The five-time All-Star has a .309 career batting average and has driven in over 100 runs in three of his last four seasons. Not only that, but the Dominican Republic native is also a two-time Gold Glove winner as well. He is simply the best second baseman in baseball. The Mets could move current second baseman Daniel Murphy to first base, say goodbye to Ike Davis and bat Cano third in manager Terry Collins' lineup. David Wright could easily slip into the cleanup spot and give New York a very formidable 2-3-4 trio. If the Mets are serious about winning again, they should sign Cano away from the Yankees and become a team to be reckoned with again. After all, the Mets' last trip to the World Series in 1986 was a long, long time ago. Shin-Soo Choo: Outfield The native of South Korea would make a great fit for the Mets in left field. Choo could move right into the leadoff spot for New York based on his skill set. Now a veteran of eight full seasons in the majors, Choo is enjoying a fine season with the playoff-bound Cincinnati Reds . Entering Friday's action, Choo is batting .286 with 21 HR and 54 RBI. The number that is really impressive though is his OBP, which is an outstanding .424.