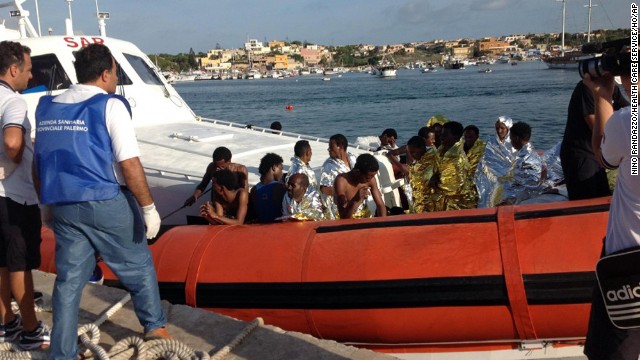 The movie incubator includes new projects by Jan Hrebejk, Jan Komasa, Vladimir Kott and Anna Melikyan. MOSCOW One of Eastern Europe's most successful movie project incubators, CentEast Warsaw-Moscow, has announced titles to be presented at its fifth edition in Moscow later this month. our editor recommends Russian Government to Produce 'Patriotic' Video Games They include new films by some of the region's top filmmakers, including Czech director Jan Hrebejk, Poland's Jan Komasa and RussiansVladimir Kott and Anna Melikyan. The one-day event, which has established a reputation for helping further projects that have gone on to international success — including Russian directors Yuri Bykov's The Major, which screened this year in Cannes sidebar Critics' Week, and Victor Ginzburg's Generation P; and Polish director Wojtek Smarzowski's Traffic Department — brings filmmakers together with festival programmers and top sales and distribution companies. Participants this year will include programmers from Cannes, Berlin and Gothenburg film festivals and executives from companies that include Wild Bunch, Rezo Film Alpha Violet, Amadeus Entertainment, Film Europe, 01 RAI Cinema and Latido Films, along with Russian distributors and producers. New projects from Russia, Poland, Romania, Czech Republic, Bulgaria and Hungary at the event include Bucharest Nonstop (director: Dan Chisu, Romania); Chagall-Malevich (Alexander Mitta, Russia); For Some Inexplicable Reason (Gabor Reisz, Hungary); The Guide (Oles Sanin, Ukraine); The Icing (Jan Hrebejk, Czech Republic); I Know How to Knit (Nadezhda Stepanova, Russia); Sound Hunters (Myroslav Slaboshpitskiy, Ukraine); and Warsaw '44 (Jan Komasa, Poland.) Films from Russia that are currently in postproduction will also be presented under the Project for Tomorrow section of the event. They include Birmingham Ornament. Part 2, directed by Yury Leiderman and Andrey Silvestrov; Brothers CH, Mikhail Ugarov; Case N, Andrey Nikitinskikh; Star, Anna Melikyan; The Martian, Alexander Kulikov and Mikhail Raskhodnikov; The Lower Depths, Vladimir Kott; A Touch of Wind, Olga Veremeeva, Son, Vyacheslav Ross; Reality. The Beginning, Antoine Cattin and Dmitry Kubasov; and Moscow Never Sleeps, Johnny O'Reilly. CentEast Warsaw-Moscow and Project for Tomorrow takes place in Moscow on Oct. 20.
Eastern Europe Directors to Showcase Projects at Moscow's CentEast Event
According to the UNHCR, in 2012, some 15,000 migrants and asylum-seekers reached Italy and Malta and almost 500 people were reported dead or missing at sea. The figures are damning and shameful. Too many people are dying in their attempts to reach safety in Europe and much more needs to be done to address the root causes of why people risk their lives in this way. One thing is clear — this latest incident is an appalling reminder of what happens when people escaping persecution are denied access to safety at the EU's frontiers. While we don't know the personal circumstances of everyone on board this particular boat, we do know that the majority were from Somalia and Eritrea, two of the top 10 sources of refugees in the world, according to the UNHCR. Both are countries with well documented human rights abuses. Dozens dead in Italian boat accident Given this, it's reasonable to believe that a number of people on board were refugees, fleeing persecution and seeking safety in Europe where there are substantial and settled Somali and Eritrean communities. Yet there's been considerable head scratching in the media about why people would put themselves at such risk. Why would you get on an overcrowded, potentially unseaworthy vessel and risk your life to make it to Lampedusa? For refugees, the answer is simple — what they're leaving behind is much, much worse. Somalia and Eritrea's human rights abuses are well documented.