Its the second university in the United Kingdom to recently take this stand, after the University of Edinburgh banned the chart-topper last week . The officers in Leeds student union collectively made the decision to ban the song, saying it undermines and degrades women. The pop hit has been widely criticized for its lyrics connoting nonconsensual sexual activity such as I hate these blurred lines, I know you want it and its music video featuring naked women alongside fully-clothed men. Alice Smart, one of the officers at Leeds student union, told the Independent that students reaction to the decision has been largely positive. A few students are asking why if we have banned this song, we arent banning everything, but weve chosen this one as an example, because its so popular, Smart explained. Blurred Lines has reached number one in the United Kingdom, the United States, Canada, and Australia. The Edinburgh University Students Association (EUSA) relied on similar logic when it moved to ban Blurred Lines earlier this month. EUSAs vice president pointed out that the song promotes an unhealthy attitude towards sex and consent, which violates the schools explicit policy to tackle rape culture and sexual harassment. Robin Thicke has brushed off the feminist critiques of Blurred Lines, saying its irresponsible to suggest that the lyrics are promoting rape, and noting that art is supposed to spark a conversation. But this week, the Sociological Images blog pointed out that many of the lyrics in Blurred Lines are lines that actual rapists have said to their victims. Using images from Project Unbreakable an online photo essay exhibit that features survivors holding signs noting what their rapists said to them before, during, or after their assault the sociology blog was able to match up Robin Thickes lyrics with sentences that have accompanied real instances of nonconsensual sexual activity. The issue of combating rape culture on college campuses has been especially prevalent across U.S. universities over the past year. Student activists have banded together to pressure their university administration to take rape more seriously, and work harder to create an atmosphere where sexual assault isnt tolerated and survivors are supported. Earlier this week, a group of college students sparked a widespread conversation about consent by playing a prank on Playboy Magazine , putting out a fake guide to a consensual good time that made it appear as though Playboy was prioritizing sexual assault prevention over partying.
Wayne Rooney: Derby defeat down to Manchester United's 'sloppy goals'
However, given the ongoing economic downturn it is a sign of fresh meat's continuing popularity among British consumers that the decline was not significant. Vegetarianism did not grow to any significant extent in 2012 and, while people may still be looking for the cheaper cuts of meat, meat itself remains popular, although it is too… Euromonitor International's Meat in United Kingdom report offers a comprehensive guide to the size and shape of the market at a national level. It provides the latest retail sales data in volume terms 2008-2012, allowing you to identify the sectors driving growth. It offers strategic analysis of key factors influencing the market – be they new product developments, consumption patterns and distribution data. Forecasts to 2017 illustrate how the market is set to change. Product coverage: Beef and Veal, Lamb, Mutton and Goat, Other Meat, Pork, Poultry. Data coverage: market sizes (historic and forecasts), company shares, brand shares and distribution data. Reasons to Get This Report – Get a detailed picture of the Meat market; – Pinpoint growth sectors and identify factors driving change; – Understand the competitive environment, the market's major players and leading brands; – Use five-year forecasts to assess how the market is predicted to develop. About Fast Market Research Fast Market Research is an online aggregator and distributor of market research and business information. Representing the world's top research publishers and analysts, we provide quick and easy access to the best competitive intelligence available. Our unbiased, expert staff will help you find the right research to fit your requirements and your budget. For more information about these or related research reports, please visit our website at http://www.fastmr.com or call us at 1.800.844.8156.
United Kingdom Quarterly Beverage Tracker Report Q22013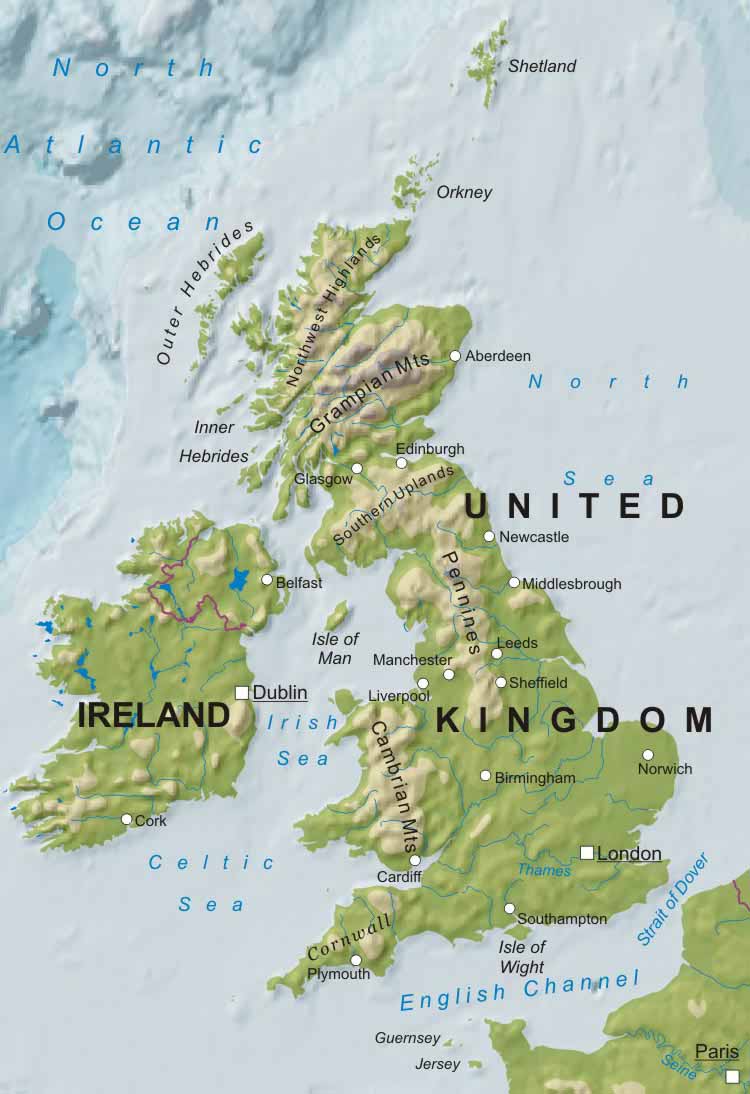 In the current climate of economic uncertainty and market volatility companies need to know about more than just data. This report provides a complete overview of all commercial beverage consumption trends, latest market developments and an economic mood indicator What is the current market landscape and what is changing? Economic statistics published during June cast new light on the scale of the 2008-09 economic downturn, which was deeper than previously estimated, with the subsequent recovery also slightly weaker. What are the key drivers behind recent market changes? Average weekly earnings growth rose to 1.3% in the three months to April, mainly due to higher bonus payments. The labor market otherwise appears to have been relatively stable during 2013. What makes this report unique and essential to read? Designed for clients who want to understand the latest trends in the United Kingdom beverage industry and want more detail and analysis on this data. United Kingdom Quarterly Beverage Tracker report is ideal for benchmarking total market vs retail audit data and is an essential tool for keeping up-to-date with the latest industry and market developments Key Features and Benefits Readers are provided with a summary snap shot table showing category growth in Q22013vsQ22012, together with 2012 actual volumes, 2013 forecast volumes and projected growth An economic mood indicator, completed by local consultant, examines (on a scale of one to five) whether confidence levels in the industry are better or worse than the previous quarter, whether net prices are rising or falling and how Private Label products have performed versus the rest of the market. Selected retail pricing data is given for the most recent quarter and the previous four quarters, enabling analysis of price movements. Key highlights of the last quarter's commercial beverage performance are identified and the key market drivers examined Volumes for Q2 2013vs Q22012, full year 2012, moving annual totals (MAT) and 2013 forecasts are provided for each individual beverage category, together with supporting text on quarterly performance and forecast assumptions. More granular data is provided for the Carbonates category, with data split by regular vs low calorie, and by key flavours. Significant activity in the soft drinks industry is covered including recent new product introductions (detailing flavour, pack type, pack size, retail price and selected pack shots) and the latest industry news.
Meat in the United Kingdom – New Report Available
We know we have to improve on that, to stop giving these sloppy goals away and capitalise on some of our good play, which I thought there were bits of. It just came too late in the game. After Sergio Aguero opened the scoring on 16 minutes, Yaya Toure claimed the second on the stroke of half-time. This following careless defending from Nemanja Vidic, Chris Smalling and Marouane Fellaini at a corner delivered by Samir Nasri, who later managed the fourth for his side, with Aguero having collected his second two minutes after the break. Rooney said: It was a blow [Citys second] but we still thought we could get back in the game. Weve been two down many times before and we came out at half-time ready to get the first goal and that would have been game-on. The way in which we conceded two goals so quickly killed the game. We knew at 4-0 that we obviously werent getting back into the game but we had to keep fighting and pressing, trying to make a game of it to show the fans, and ourselves, the pride we have as footballers as its never nice to lose. I thought during the last 20 minutes we played some good stuff. Had we done that earlier there might have been a different outcome, but it was too little, too late. Regarding his goal, Rooney added: Its nice to score but it means nothing. The points were the most important thing and weve come away with none. However, weve got a big game against Liverpool on Wednesday [in the Capital One Cup] so well try and forget about today and move on in that game. Weve all grown up whether in Manchester, Liverpool or elsewhere in the world with local football derbies and its not nice when you lose one. Ive been there myself as a fan and as a player, its never a nice moment. But thankfully weve got the game against Liverpool coming up and its something we are looking forward to now in the hope that we can get the victory to put this defeat to the back of our minds. Meanwhile, Rooney was never close to joining Chelsea in the summer because Manchester United would not have sold him, former chief executive David Gill said on Sunday. The close season was dominated by a complicated transfer saga in which Chelsea pushed hard to take Rooney to Stamford Bridge after the player appeared to suggest he wanted to leave, but United would not budge.