Canada beats USA in Olympic warmup
Thomas Hameline, CEO of HELP USA, and Juan Davila, a formerly homeless veteran and HELP USA Resident in Newark, NJ will ring the Closing Bell. Where: NASDAQ MarketSite – 4 Times Square – 43& Broadway – Broadcast Studio When: Tuesday, October 15, 2013 – 3:45 p.m. to 4:00 p.m. ET Contact: Fiber Line (Encompass Waterfront): 4463 Gal 3C/06C 95.05 degrees West 18 mhz Lower DVBS QPSK Facebook and Twitter: For multimedia features such as exclusive content, photo postings, status updates and video of bell ceremonies please visit our Facebook page at: http://www.facebook.com/NASDAQ. For news tweets, please visit our Twitter page at: http://twitter.com/nasdaqomx. Webcast: A live webcast of the NASDAQ Closing Bell will be available at: http://www.nasdaq.com/about/marketsitetowervideo.asx. Photos: To obtain a hi-resolution photograph of the Market Close, please go to http://www.nasdaq.com/reference/marketsite_events.stm and click on the market close of your choice. About HELP USA: HELP USA is the leading national developer of housing and provider of jobs and services for homeless and at risk populations in the country, including families, veterans and victims of domestic violence. HELP has served more than 270,000 people since it was founded in 1986 and today serves more than 12,000 each year at 30 residences across the country. To date, HELP has developed more than 2,500 units of housing including transitional and permanent supportive service programs. www.helpusa.org @helpusa facebook.com/helpusa About NASDAQ OMX Group: The inventor of the electronic exchange, The NASDAQ OMX Group, Inc., fuels economies and provides transformative technologies for the entire lifecycle of a trade – from risk management to trade to surveillance to clearing. In the U.S. and Europe, we own and operate 26 markets including 3 clearinghouses and 5 central securities depositories supporting equities, options, fixed income, derivatives, commodities, futures and structured products.
HELP USA to Ring The NASDAQ Stock Market Closing Bell
1 basic-cable network for the seventh year running, but that doesn't mean it doesn't want to up it's game when it comes to original programming. On Wednesday USA announced that it had given the green light to three new drama pilots, including one from "Burn Notice" creator Matt Nix. "These pilots illustrate our continued commitment to creating the next evolution of powerful original dramas for which USA is well known," said Chris McCumber, the network's president, in a news release. "This particular mix of dramas comes from some of the top writers and producers in the industry, each of whom brings a distinct point of view and unique talent for developing high-stakes story lines and compelling characters." The announcement that Nix has a new show in the works comes hot on the heels of the September series finale of "Burn Notice."In its seven years on air, Burn Notice was a huge hit for USA. In 2009 it became the most-watched scripted series ever on basic cable in the coveted 18-49 demographic. It was nominated for multiple Emmys over the years. FALL TV 2013: Watch the trailers In September Nix told The Times , "I have another show at USA — a pilot — hopefully it'll go to series but you never know, and I'm acutely conscious of how lucky I was to have something like 'Burn Notice' my first time out. I know firsthand not everything is successful and you really have to savor the things that are." Nix's new project is titled "Complications" and it's about a jaded suburban ER doctor who saves a child's life during a drive-by shooting, killing one of the assailants in the process. It turns out, however, that the boy's life has been marked and the doctor makes it his mission to protect him. The second pilot to get the go is "The Novice," about a recent college grad who, thanks to the sour economy, turns to a life of crime to support himself and his family. It was created by Joe and Tony Gayton ( "Hell on Wheels" ). The final contender is "Rush." It was created by Jonathan Levine ( "Warm Bodies" ) and is about a Hollywood doctor who makes discreet house calls to the rich and famous while also partying with the best of them.
coach: "We played probably 18 minutes of really hard-nosed USA hockey, so we've got a ways to go" Scuffle breaks out at end after USA player collides with Canadian goalie SHARE 4 CONNECT 8 TWEET COMMENTEMAILMORE BURLINGTON, Vt. – It's a long road to the Winter Olympics in Sochi, Russia, and two North American rivals took one more step along the way as Canada held fast for a 3-2 victory against the USA women's hockey team at Gutterson Fieldhouse on Saturday night. "You better be ready to play when the puck drops and play 60 minutes of hockey," said USA coach Katie Stone after her team turned in a lackluster opening 40 minutes. "We played probably 18 minutes of really hard-nosed USA hockey, so we've got a ways to go," Stone said after Canada built a 3-0 lead and absorbed the USA's late two-goal counterattack. "We kind of floundered a little bit early on but we'll get there," Stone said. "The good news is we came on as the game went on. We scored two goals, we put a ton of pressure on them at the end We need to start faster." Canada had the edge in offensive zone time in a scoreless first period, netted two goals in the second and pushed the lead to 3-0 early in the third. The USA broke through with a two-player advantage power play goal at mid-third, cut the deficit to one with 5:31 remaining and drove hard to the finish. Those final minutes included not only several good USA chances but a skirmish that earned two players on each team five-minute roughing majors and game misconducts after USA forward Jocelyne Lamoureux collided with Canada goalie Shannon Szabados at 16:53. Szabados sprawled on the ice and her teammates came to her defense, setting off a lengthy tussle in the corner. "It happens from time to time," said longtime Canadian team member Hayley Wickenheiser of the scuffle, recalling a 2010 incident. In the first period, Canada had a 5-4 edge in shots that failed to reflect its territorial control. The USA's game was disjointed but the Americans' speed still led to a couple of quality chances that Szabados (15 saves) rejected. Ouellette sent Canada into a 1-0 lead at 4:16 of the second, converting Jayna Hefford's cross-slot power play pass.
Do you want Team USA to lose?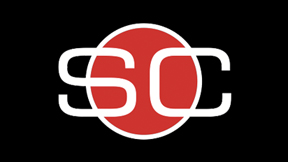 Perhaps when it hurts your biggest rivals. This is the situation facing fans of USA soccer, which plays its final World Cup qualifier Tuesday in Panama with a spot in Brazil already locked up and neighbor Mexico in danger of missing out. Mexico is currently fourth, three points ahead of Panama, and if both hold their positions, Mexico will be in playoff against New Zealand for a spot at the 2014 World Cup. But if Panama tops the U.S. and Mexico loses at Costa Rica (and there's a big enough goal-difference swing), El Tri would stay home next summer. What's a USA fan to root for? In It to Lose It? Wins are always good for confidence, while a loss doesn't guarantee Mexico misses out on the World Cup. But if El Tri is gone … Would you want the U.S. to lose to Panama if it means Mexico gets eliminated? (Totalvotes:975) Heating or cooling? It's hard to deny the U.S. is better right now.