There is some overlap between the locations of USAK service centers, which could be consolidated where necessary in order to be more efficient. (click to enlarge) The company is currently trading in the $16.50s, and has a market cap of $1.33 billion. The market has not reacted to the takeover attempt, and the price seems to have remained steady after the attempt. (click to enlarge) Why KNX wants to do this deal For KNX, this represents an opportunity to expand its access into the high volume of the south at a reasonable price. While USAK does have some significant long-term debt and liabilities, about $147 million worth, had KNX been able to acquire the company for $95 million, it would have been a steal . Knight Transportation announced that it has proposed to acquire all of the outstanding shares of USA Truck for $9.00 per share in cash, valuing the equity of USA Truck at approximately $95M. The total value of the proposed transaction is approximately $242M, including USA Truck's approximately $147M of outstanding net indebtedness. At the same time, I see a lot of overlap in the service areas that would be redundant. Why USAK rebuffed the attempt USAK believes the company is severely undervalued right now. With assets of $337 million, owner equity of $105 million, and liabilities of $147 million, the board feels this was a low ball offer : In light of our previous discussions with Knight, we are disappointed not only that Knight decided to make its proposal public this morning, but did so in a misleading manner. In fact, on September 6, 2013, the Company responded to Knight's letter dated August 28, 2013 informing Knight that the Board of Directors unanimously viewed Knight's $9.00 per share proposal as inadequate, as it substantially undervalued USA Truck in light of the initiatives undertaken by our new management team. Projections Although USAK stated they feel the deal severely undervalues the company, they didn't exactly state a deal was out of the question. KNX has stated the company wants to do the deal and is willing to come back to the table with another offer : Knight Chief Executive Officer Kevin Knight said he'd be prepared to "modestly increase" a $9 per share proposed offer price if additional value is identified in due diligence, according to an Aug. 28 letter.
Presidents Cup: Rain interrupts again, USA keeps lead
Tyson has done so well with his life since he left the sport (as long as he does not revert to the misbehavior he exhibited after longtime trainer Cus D'Amato died, then all is good). But this isn't about Tyson or his response to Butler's letter in the New York Post claiming the organization never reached out to him directly and is "taking advantage of my name and company for publicity." This is about USA Boxing. When did USA Boxing become so sanctimonious? So righteous and indignant? Boxing promoters have perpetually gone after amateur boxers in an attempt to get them to skip the Olympic route. For years, promoters have used everything from Muhammad Ali throwing his gold medal into the Ohio River to the image of Roy Jones Jr. standing next to a ref as he lifted the arm of Park Si-Hun in the Seoul Olympics (considered by many as one of the most corrupt moments in Olympic history) as examples of the unimportance of the Olympics in the arc of one's career. More recently, promoters simply need to run off the names of top boxers who didn't need an Olympic medal to succeed as a pro — Manny Pacquiao, Miguel Cotto, Juan Manuel Marquez, Adrien Broner, Timothy Bradley — to prove that participating in the Olympics is as useful as an iPhone 3GS. After Athens 2004, USA Boxing had been able to say to every American who has thought about joining them: "Look at Andre Ward's career, and we'll show you how Ward benefited from being in the Olympics." But when a country goes through an entire Olympics as the United States did at London 2012 and returns without a single medal, the sell gets difficult. Tyson is doing nothing different from any other promoter in the game since boxing became a free enterprise for promotion and hype. Boxing promoters from Butch Lewis to Bob Arum have always "poached" boxers they feel can make them money sooner rather than later.
USA Triathlon prepares for return to Milwaukee
aMilwaukee proved to be an excellent host in 2013 and the support from the city, as well as key organizations and individuals, helped make the event memorable for nationas top amateur triathletes,a said Rob Urbach , USA Triathlonas CEO. An Olympic-distance race scheduled for Aug. 9, 2014 consists of a 1,500-meter swim, 40-kilometer bike race and 10-kilometer run. A sprint race on Aug. 10, 2014 is comprised of a 750-meter swim, 20-kilometer bike race and 5-kilometer run. Both races will include the nationas top age-group fields and qualify members for Team USA, a select group of amateur triathletes who will represent the U.S. at the 2015 International Triathlon Union World Championships in Chicago. Athletes who have qualified for Olympic-Distance Nationals between July 10 and Sept. 15 will receive an email during the week of Sept. 30 with registration instructions. Additional qualifying emails will be sent as athletes qualify through Aug.
USA Boxing sucker punches Tyson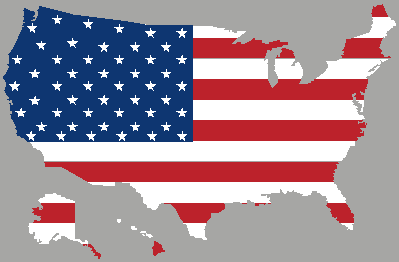 There also will be five foursomes matches scheduled for the afternoon. However, the forecast does not look inviting. There is a 40% chance of isolated thunderstorms in the forecast for Saturday; a 70% chance for isolated thunderstorms Sunday. Phil Mickelson and Keegan Bradley, who were hurt by Thursday's delay and eventually lost their match, created plenty of electricity and steamrolled Jason Day and Graham DeLaet before and after heavy rains and lightning blew through the area. Mickelson and Bradley made six birdies and an eagle and won seven of eight holes in one stretch and closed out a 4-and-3 win with a birdie on the 15th hole. Though the two didn't win a hole after the delay on Thursday and lost a 2-up advantage, Mickelson and Bradley won the first three holes of the alternate-shot match when play resumed. Mickelson, who said he had a "terrible practice session" after Thursday's delay, had time to stretch out in this delay and had something click with his swing during a "fabulous practice session." "(Thursday) we just felt a fraction off, but today we were on," Mickelson said. "Starting on hole 5, we played some of our best golf together." "We seemed to feed off each other," Bradley said. "I love showing off in front of him, and I think he likes showing off in front of me. It's a lot of fun. We really played the par-5s tough today, which when your opponent is doing that, that's really difficult. We get in this alternate-shot we just feed off each other. " After losing our first match (Thursday), we felt awful. We really wanted this match and we played well." Few are playing as well as Woods and Kuchar, who won 5-and-4 Thursday and have made just one bogey in 26 holes. Schwartzel and Oosthuizen, winners on the first day, have six birdies and are still 3 down.