Opinion: Europe must be open to refugees fleeing persecution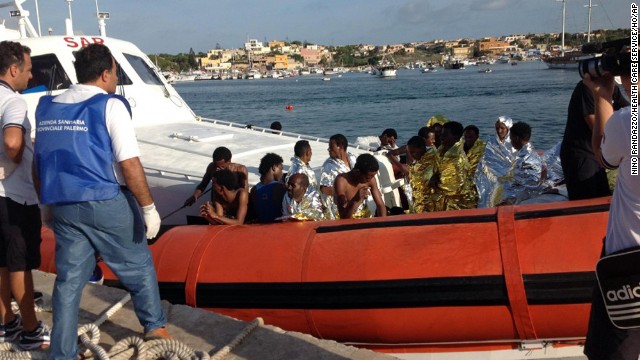 You must enter the verification code below to send. Invalid entry: Please type the verification code again. October 7, 2013, 8:07 a.m. Uncertainty Text By Tommy Stubbington European shares fell Monday, as the partial shutdown of the U.S. government dragged into its second week and investors grew increasingly nervous over the looming debt-ceiling debate. Indexes across the continent shed around 1% after the weekend yielded few signs of progress in ending the shutdown, more than reversing Friday's modest rise. U.S. stock futures pointed toward a weaker opening on Wall Street. On Sunday, House Speaker John Boehner said he wouldn't seek to fully reopen the government unless Democrats agree to broader talks on reducing the deficit. The Stoxx 600 index, which includes a wide variety of European stocks, declined 0.9% to its weakest level in nearly a month. German and French stock markets both fell by more than 1%, while London's FTSE 100 had lost 0.9% in the middle of the European session. That echoed the trend in Asian markets, where the drawn-out uncertainty drove Japan's Nikkei index to a fresh one-month low.
Too many people are dying in their attempts to reach safety in Europe and much more needs to be done to address the root causes of why people risk their lives in this way. One thing is clear — this latest incident is an appalling reminder of what happens when people escaping persecution are denied access to safety at the EU's frontiers. While we don't know the personal circumstances of everyone on board this particular boat, we do know that the majority were from Somalia and Eritrea, two of the top 10 sources of refugees in the world, according to the UNHCR. Both are countries with well documented human rights abuses. Dozens dead in Italian boat accident Given this, it's reasonable to believe that a number of people on board were refugees, fleeing persecution and seeking safety in Europe where there are substantial and settled Somali and Eritrean communities. Yet there's been considerable head scratching in the media about why people would put themselves at such risk. Why would you get on an overcrowded, potentially unseaworthy vessel and risk your life to make it to Lampedusa? For refugees, the answer is simple — what they're leaving behind is much, much worse. Somalia and Eritrea's human rights abuses are well documented. Sexual violence and torture are commonplace. For refugees, staying at home — or 'going back to where they came from' — is not an option. Difficult though it may be for us to comprehend, for refugees, paying smugglers and boarding these boats is a rational decision. The problem is compounded by the lack of safe, legal routes into Europe. The Refugee Convention — a legal framework which defines who refugees are, their rights and the legal obligations of countries — recognizes that people fleeing for their lives may have to resort to illegal entry.
Vardy, CFA Europe is the continent U.S investors love to hate. After all, the "Old Continent" is synonymous with financial crises, stagnating economies, and the unintended consequences of dysfunctional economic integration. Yet, with Europe officially out of recession, the "Old Continent" is showing a spring in its step. Investor sentiment toward Europe is the best it's been in two years. The economic headlines in the United Kingdom though not in the euro zone are positively chipper. "Animal spirits" are improving. And seasoned investors know that catching turning points is the key to eye-popping returns, in other words, when things start going from "bad" to "less bad." Still, you may be surprised to learn that it's Europe's much-maligned PIIGS (Portugal, Ireland, Italy, Spain and Greece) economies that have been among the world's best-performing stock markets since you returned to work after Labor Day. Here are a few investment thoughts about potentially taking advantage of the situation. Global X FTSE Greece 20 ETF /quotes/zigman/7628632/quotes/nls/grek GREK +1.80% :up 30.5% since Sept. 1. If you ever want to empty a room at an investment conference, tell your audience that you recommend investing in Greece. After all, it's hard to find an economy with a worse reputation. The Greek economy has contracted for six straight years.
Europe stocks tumble as debt stalemate digs in
While Fridays modest gains in U.S. equities were driven by a glimmer of hope that leaders are getting closer, this seems to have waned over the weekend, said Stan Shamu, market strategist at IG. He said Boehners comments are a direct cause of Mondays selloff. This has really rattled markets and is likely to result in further near-term weakness for global equities. Drug stocks were among Mondays big losers with French drugmaker Sanofi SA /quotes/zigman/187276 FR:SAN +0.13% /quotes/zigman/307926/quotes/nls/sny SNY +0.48% down 1.4%. Sanofi Chief Executive Officer Chris Viehbacher told Bloomberg TV in an interview that he expects the company will return to growth in the fourth quarter. The French CAC 40 index /quotes/zigman/3173214 FR:PX1 -0.56% fell 0.7% to 4,136.36. /quotes/zigman/11305704 JP:9201 +3.01% in Tokyo. Getty Images House Speaker John Boehner (R-OH) walks to the House floor on October 5, 2013 in Washington, DC. Worries over the debt ceiling hit stocks linked to growth prospects, such as oil and bank stocks, amid fears a prolonged battle between U.S. politicians will have a detrimental effect on not only on the U.S., but potentially on the global economy. Adding to the pain in Paris, shares of Total SA /quotes/zigman/167958 FR:FP -0.65% slid 1%, tracking a nearly $1 loss for crude-oil prices.